02 Feb

Bruce has relocated

Long term BioAg advisor Bruce Smith has relocated from Hawkes Bay to Northland. Bruce is now based near Whangarei and is excited to provide extended support and service for BioAg to the northern regions.

Bruce leaves the Hawkes Bay after 20 years with the last 9 of those with BioAg. The Eastern North Island customers will now be looked after by company co-owner/director Steven Haswell.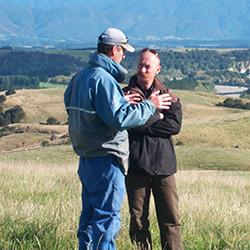 Bruce's contact details remain unchanged.